Google Maps wants drivers to have the hands on the steering wheel and the eyes on the road, do not want that they divert attention and begin to touch the phone while they are underway to set the browser or change the path, and to avoid this nothing better than the voice commands.
As many already know, Google Maps can be used with our voice by way of hands-free During its new drive mode or navigation mode. Already at the beginning of this year we show you how to use Google Maps voice commands.
As well, today Google It has announced that they have come new voice commands to its maps application, although at the moment, not all are available in Spanish. For example, the new commands to avoid highways and tolls have not available in Spanish. Officially the microphone modes option navigation and driving are available only in United States and in English, where it will now begin to show suggestions for use, but if you have activated the "Ok Google" from any screen also we can enjoy these voice commands.
Google Maps voice commands allow us to control the application settings, such as the directions by voice, satellite view and traffic, change the destiny, find gas stations or shops, or make calls or send messages without leaving navigation. Then we leave you with the list of navigation commands that Google Maps displays on its support page:
Voice commands
Directions and travel
In English
In Spanish
| | |
| --- | --- |
| "Mute." or "Mute voice guidance." | 'Silence' |
| "Unmute." or "Unmute voice guidance." | "Voice" or "Sound" |
| "Show traffic." or "Hide traffic." | "View" or 'Disable traffic' |
| "Show satellite." or "Hide satellite." | "Display satellite view" or "Hide view satletile" |
| "Navigate home." or "Navigate to Starbucks." | "Go home" or "Go to Madrid" |
| "Show route overview." or "Show alternate routes." | "Alternative route" |
| "What road is this?" | "On that street I am?" |
| "What's my next turn?" | "What is my next turn?", "What should I do?", "Where I going?" |
| "What's my ETA?" | "What time I get?" |
| "How's traffic ahead?" or "How's traffic to home?" | "How is the traffic" or "How is the traffic home?" |
| "Avoid tolls." or "Enable tolls." | – |
| "Avoid highways." or "Enable highways." | – |
| "Avoid ferries." or "Enable ferries." | – |
| "Exit navigation." | "Exit navigation" |
Other commands you can say
In English
In Spanish
| | |
| --- | --- |
| "Call Mom." | "Call MOM |
| "Find gas stations." or "Find restaurants." | "Find gas stations" |
| "Send a text to Larry." or "Send a SMS to Sergey, I'm feeling lucky." | "Send a message to Larry" or "send a SMS to Sergey, I feel lucky." |
| "What's the weather like?" or "How's the weather in Seattle?" | "What time does?" or "do the weather in Seattle?" |
| "Play some music." or "Play happy birthday on Google Play Music." | "Listen to music" or "Listen birthday happy in Google Play Music" |
| "What's the closest hotel?" | – |
| "When completo my next meeting?" | – |
Gallery
8 Android voice commands that are actually really useful …
Source: www.pcworld.com
Google Maps for Android gets support for 'OK Google' voice …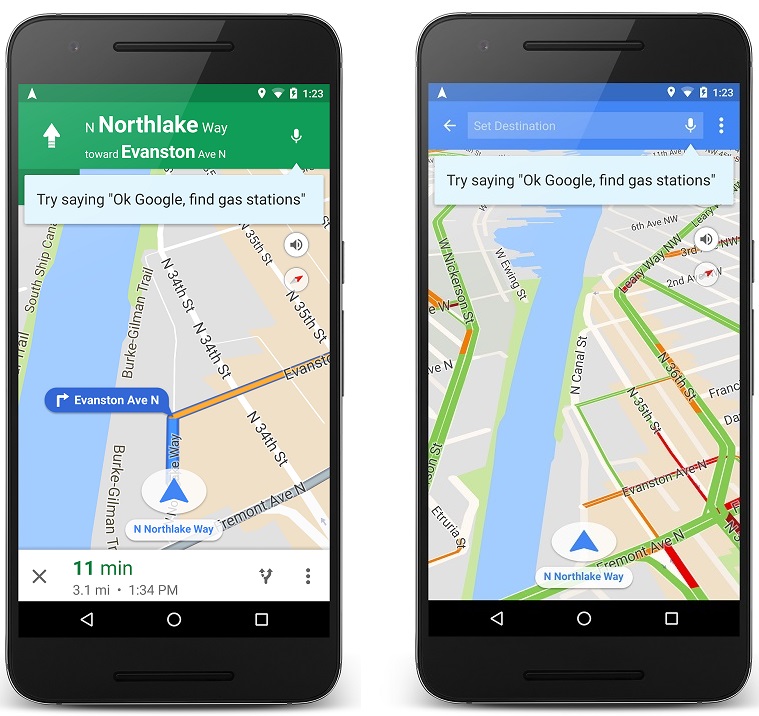 Source: www.fonearena.com
How to get the new Google Maps with voice commands in …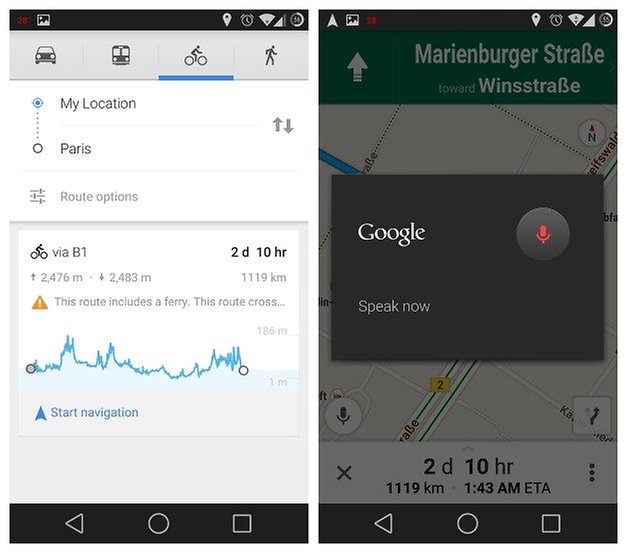 Source: www.androidpit.com
9 ways to make the most of Google Calendar for Android and …
Source: www.pcworld.com
Google Maps for Android gets support for 'OK Google' voice …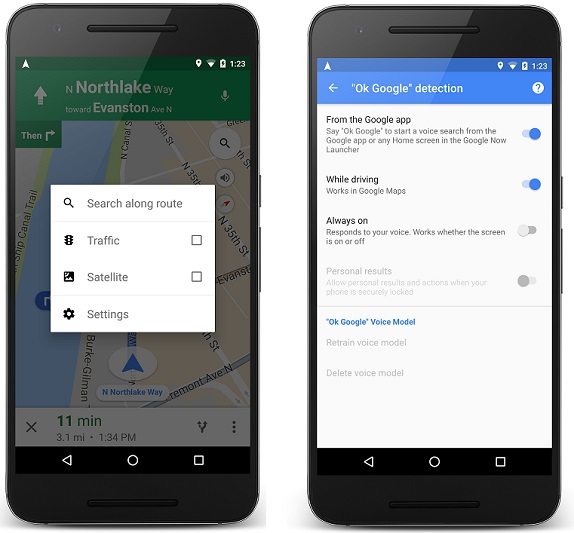 Source: www.fonearena.com
Google Maps gains new voice commands on Android
Source: www.zdnet.com
Google Maps for Android Now Updated to Feature New Voice …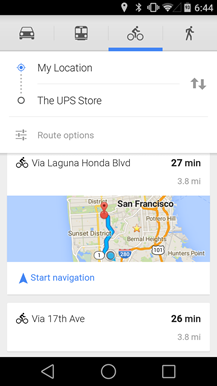 Source: www.ibtimes.co.uk
google-maps-navigationmenu
Source: szlifestyle.com
Google Maps for Android Now Updated to Feature New Voice …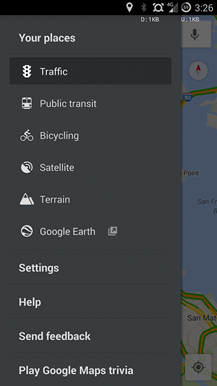 Source: www.ibtimes.co.uk
Google Maps for Android Gets Voice Controls, Elevation …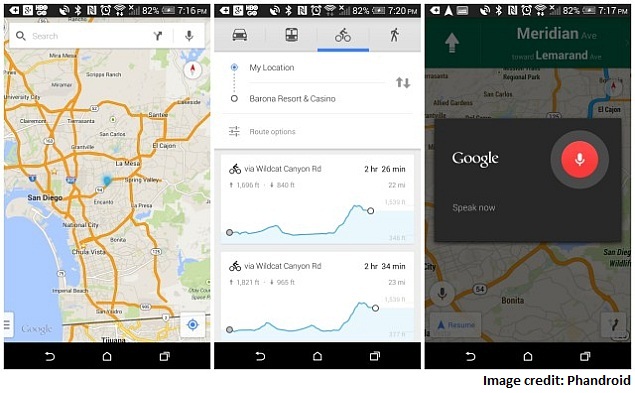 Source: gadgets.ndtv.com
Google launches free turn-by-turn navigation voice …
Source: www.androidos.in
Google Maps to soon feature voice commands to avoid tolls …
Source: www.androidauthority.com
Top 10 tips and tricks for Google Maps on Android …
Source: www.androidcentral.com
Google Shares a Bunch of New Voice Commands for Your Next …
Source: www.techgreatest.com
Google Launches Free Voice Navigation In India ~ Tech …
Source: www.techimpulsion.in
New Google Maps voice commands added for a total hands …
Source: androidcommunity.com
Google Maps update includes new voice commands
Source: www.phonearena.com
Google Maps adding a host of offline features, including …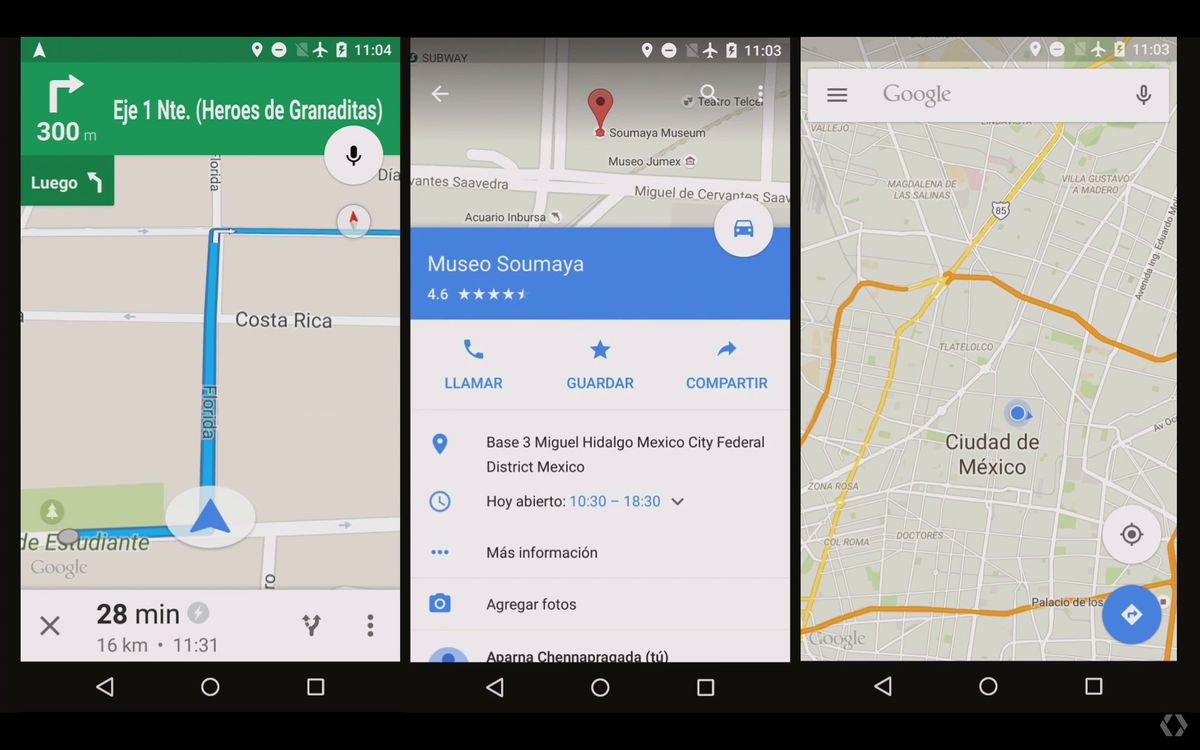 Source: www.techradar.com
Google lets you launch Android camera by voice command …
Source: voyagegroupin.wordpress.com
Google Maps gains a bunch of voice commands for hands-free …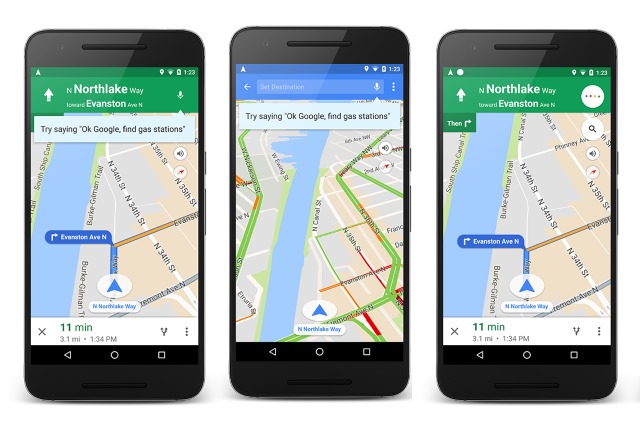 Source: betanews.com