Finally, after many days of estimated numbers, comes the press conference of the fourth and final fiscal quarter results This year for Apple. Results climb 42.120 millions of dollars in revenue and 8,500 million in net profit. It's a 12.4% growth over last year, moment in which Apple managed to 37,500 million in revenues and $7,500 in benefits.
But the figure that we expected more is, undoubtedly, the iPhone 6 which have been sold to date. Are you sitting? 39,27 million iPhones. A record for the launch of a phone, exceeding even optimistic estimates of analysts.
This is what Tim Cook said about these numbers:
Our fiscal year deserves to be in our books of records, counting on the launch of a larger 6 iPad and iPhone iPhone 6 Plus. With the amazing innovations of those iPhone, the iPad and the Mac, along with iOS 8 and OS X Yosemite, we are moving towards a holiday season equipped with stronger range of products we have ever had. We are also very excited about Apple Watch and other great products and services launch in 2015.
Here are some interesting points about the rest of figures which have been published and what Tim Cook and Luca Maestri have said in the event:
The cumulative fiscal year ended on 182.800 million in ingresis and 38,500 million in benefits.
They have sold 18.9 million Macs This year, and a record low of iPods: "only" 14.4 million units.
Tim Cook said that "will give more details about the Apple Watch before its release".
"Demand is impressive" and individually increased in all countries.
The App Store has also broken records. Has grown a "tremendous" 36% in a year, and its applications have been downloaded more than 85,000 million times.
There are 437 Apple Store open all over the world.
Apple has acquired 20 companies this year. Of those 20, seven only this quarter.
"We have wonderful plans for Beats that you know soon".
Apple, in total, has sold 590 million iPhones and iPads 237.2 million.
In the coffers of Apple right now there are 155,200 million cash.
The iTunes Store has registered a 22% growth.
The Apple Store have generated $ 5,100 million in revenue. The coming year will open 25 new stores, and 75% of them will do it outside the United States. Every week they pass through each one of them estimated average 18,000 people. To date, there have been more than 102 million people that have ever entered an Apple Store.
There will be changes in the way that measured income and benefits of the Apple Store from the coming year: divided the only figure we have had so far among markets: Americas, Europe, China, Japan and Asia Pacific.
New category: other. It will consist of the sum of the Accessories category along with what you enter of Beats, the AppleTV, software and services, applications and Apple Pay.
Questions and answers from the press
We ended up, as always, highlighting the questions and answers more interesting that it has made the press:
When will you come to match the supply of iPhones with the demand? "We are very proud of our production capacity, it is the fastest of our history. That said, demand us wins a lot. […] We do not know when we can have that balance, but we are worlds away from getting it. It is very difficult."
Mac sales have been reinforced while the iPad's weakened. What you learn from this? Have you changed your vision about doing a convertible? You enfocáis you much in a small range, but perhaps a product between two others can succeed. "[…] We want to grow. We do not like the red numbers. Some say that the market is saturated, and we do not see it. […] 50-70% of customers buy Apple products for the first time. As we only have four years in this business, it is difficult to think of what we can do in the future."
How do you see Apple at the end of the year 2015? This year we have introduced two new categories of products and services. […] "As an investor, I'm very excited."
Gallery
iPhone 6 orders boost Pegatron's 2014 net profits to $466 …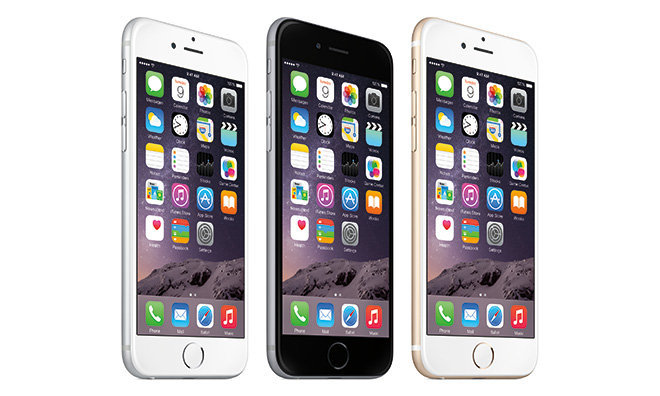 Source: appleinsider.com
Evercore raises Apple price target to $125, sees bigger …
Source: dzgn.co
Here's the letter CEO Tim Cook sent to employees following …
Source: bgr.com
Here's the letter CEO Tim Cook sent to employees following …
Source: bgr.com
Mac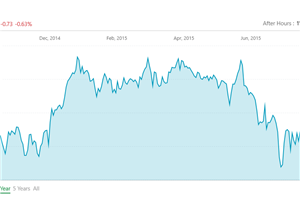 Source: www.anandtech.com
Logitech Announces Fourth Quarter and Full-Year Financial …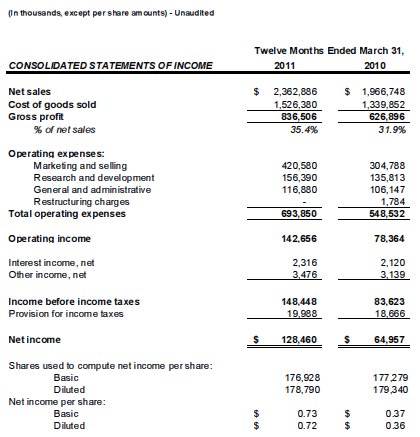 Source: www.logitech.com
Apple quarterly results: More iPhones, more profits
Source: sixcolors.com
Wall Street vs. amateurs: How many iPhones did Apple sell …
Source: bgr.com
motionVFX Blog
Source: www.motionvfx.com
Apple Q4 2014: $42.1B revenue, $8.5B profit, record Mac …
Source: sixcolors.com
Apple Financial Results: Live coverage
Source: sixcolors.com
HOME
Source: corporate.ppg.com
Apple financial results Q1 2014: Another record-breaking …
Source: www.macworld.co.uk
Search Results for "Second Quarter Fiscal Calendar 2013 …
Source: calendariu.com
Search Results for "Fiscal Quarter Calendar 2014 …
Source: calendariu.com
Apple Q4 2014: $42.1B revenue, $8.5B profit, record Mac …
Source: sixcolors.com
Apple Reports Record March Quarter Results of $13.6B …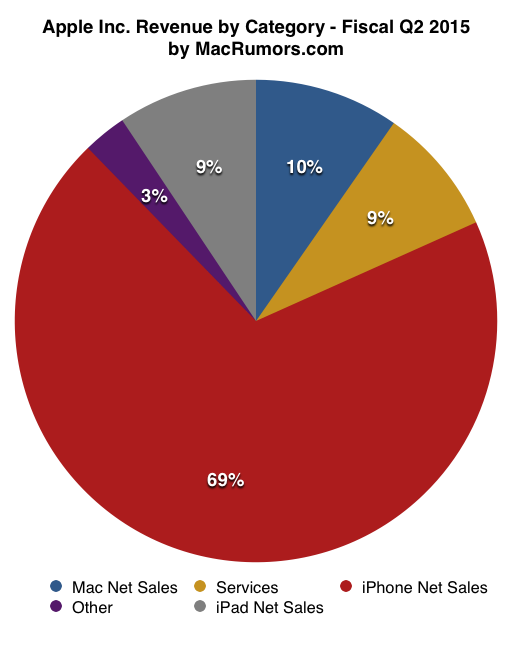 Source: www.macrumors.com
Strong Apple iPhone, Mac sales precipitate record Q3 …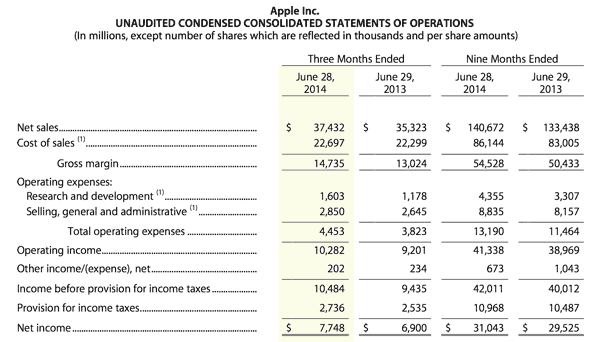 Source: hexus.net
Apple Reports Strongest Ever Quarterly Earnings: $13.1 …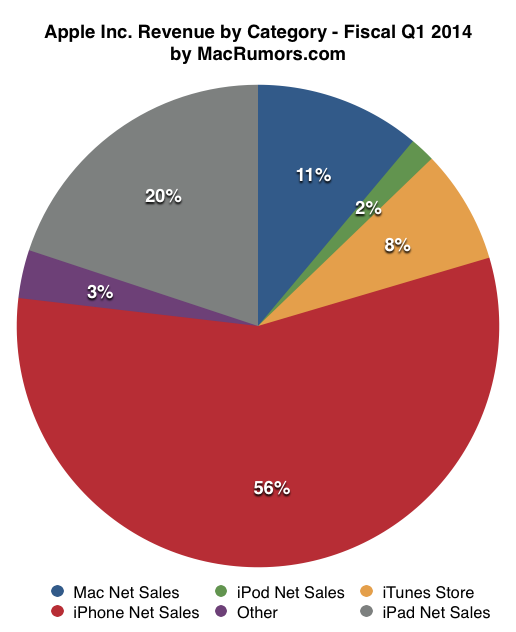 Source: aivanet.com
Sales of Nokia Lumia devices improve, but not …
Source: www.kitguru.net