[quote] I love what I do the truth, and what do I do well never to half, is like sex, do it well or better not to do anything. [/ quote]
On this occasion I had the opportunity to interview this make-up artist of worldwide, we talk a little about the, who is, having us Dior for all loving them these spectacular cosmetics.
Is who Victor Sapar?
Victor Sapar is simple, a bit crazy, someone who has working at Dior more than 31 years, 31 years doing what I like, 27 of those years working in a spectacular line and customers who also have this same amount of time returning to me to serve them. I love what I do the truth, and what do I do well never to half, is like sex, do it well or better not to do anything.
Dior is a world line that always invents a new look, which goes out 2 or 3 times a year, always inventing things the market, today women do not have much time to change look 3 times a day, they need something more practical, we do easier things in Dior, make-up and treatments we have for independent women active and hard-working.
Your accent is very particular, where were you born?
I was born in Jerusalem, I'm from the Holy Land, but of Holy I have nothing.
[quote]… as well as it is not the same be it spouse, friend or lover can not be the same type of makeup for any occasion. [/ quote]
What is what distinguishes the style of Victor Sapar makeup?
Victor Sapar transmits Dior creations to the world, which is very light, transparent and fresh for the day, deeper dramatic and sexy for the night, should be a clothing accessory, if you have a cute dress, shoes and jewelry without a good make-up is not the same. We dress the face whether it's day or night each one has its particularities, as well as it is not the same be spouse, friend or lover can not be the same type of makeup for any occasion. Women must take makeup not only carrying it, to make it part of them, for example I have a client that has continued to use the lipstick red for more than 30 years, what I do is tone down, vary it a bit and adapt it to the time. So they say that custom that love is stronger because it is easier to get used to that fall in love. When we talk about cosmetics, it should not be usual, it must adopt it to highlight the beautiful features of the woman. This is the look of Victor Sapar.
Tell me an anecdote that has been a part water in your career?
I don't know it all, you know what? I am very direct, I have very old clients, I ask them why they keep coming back and your answer is because you tell me the truth, long ago came a client of Thailand, had gone to the beach and return as a lobster, red and burned, wanted to see me immediately, I recommended a few treatments, and two days later saw it and brought me flowers and chocolates , I am not big they made me great. They know that I am well and thats what they love.
Who is your Muse or who inspires you more makeup?
With TheNailMythology.com, you know, makeup is a very individual thing, what may be good for one, may be bad for another, the makeup is something you have to ask, do you like? That's what you want? Have become widows with me, who think that life is over, that they begin to cry when I makeup them and ask them what you have? And say me "is that I did not know that I looked so cute", that motivation is that I have, that feeling of inner beauty expressed abroad.
Tell me a little about developments that have Dior?
As you know two times a year is released collection, and working with the clothes and all the fashion, the colors come equal, we have new shadows, the new gloss, with which you will want to kiss her neck for under so perfect that the face will be, we have new treatments, what stands out are the colors, Orange Blue, green, all these vivid colors, which raise the mood of the person, already pass Mocha it coffee and chocolate. I have always said that beautiful skin is to highlight a good makeup. Cares for the skin we need 3 things, cleaning, care and makeup, why they say that you need a good treatment to a good makeup, Dior we have everything to assist you, for all those who do not know, I invite them to come to Dior, and that they recommend them the treatment that best serves them, will surely be enchanted.
Do you have a favorite product?
Look as they say, the woman needs two things, to look at eyes and lips to kiss, I can't select anything in particular all products are an integral part of a whole.
Would you like to add something more?
I'm very happy to come to Mexico, especially to Guadalajara, my clients here are happy, they tell me that they have very good results, and that to me makes me very happy, something I've learned over the years that I have is that if you don't know, you ask, if questions do not know nothing, that understand that cosmetics are like drugs It may be good for you but not for the other person, you need to be customized, thats what I always have.
Gallery
Estudio Makeup Andrea Correa
Source: networkedblogs.com
Estudio Makeup Andrea Correa
Source: estudiomakeup.wordpress.com
Estudio Makeup Andrea Correa
Source: networkedblogs.com
"Benjamin Ruiz", Make up Artist de Laura Mercier, de …
Source: estudiomakeup.wordpress.com
The Garifuna 2006 History and Heritage Calendar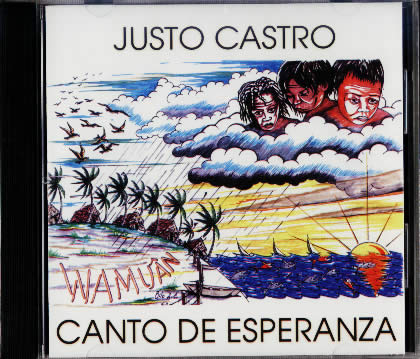 Source: www.garinet.com