A test of patience for many smartphone users: on the 5th October 2015, the first Android updates on version 6.0 appeared alias Marshmallow for Google's Nexus devices, on 10 December the first major update was followed by 5 X and nexus 6 p then Android 6.0.1 first for nexus. Android 6.0.1 fixes minor problems, closes security gaps and brings new Emoji icons. As the first smartphone that comes from Google, the HTC one A9 ex works with Android 6 has been released. But what about the updates with other manufacturers and devices? Our site is an overview of when the new operating system for which Smartphone and Tablet appears.
Android 7: Details about the upcoming Nougat Update
Android 6.0: so exploit Marshmallow
Google is (as always) the beginning
On Google, there were no surprises: the bulk of nexus devices has already received the new Android system. In the first place, while the nexus 5 by LG, Motorola's Nexus 6 and the two tablets were nexus 7 (2013) by Asus and HTC's Nexus 9 since October 5, 2015 is the system for these devices available. The Smartphones nexus 5 X started two brand new flagships with Marshmallow by LG and the nexus 6 p, developed by the Chinese manufacturer Huawei. Another Google device with the fresh operating system is the Tablet pixel C. Now run all devices with the latest version of Marshmallow, Android 6.0.1. The only exception is the nexus player, a 2014 published streaming box from ASUS: Although she has received the upgrade to Android 6.0, a further update is initially. Three nexus devices create does not make the jump to Marshmallow, namely ASUS 2012-variant of the nexus 7, the Samsung Tablet nexus 10 and the LG nexus 4 by 2012.
The best Tips and Tricks for Android 6.0
Samsung update Marathon
Samsung smartphones are very popular and so many users ask themselves when at last for their model the marshmallow update appears. First of all: Owners of a top model from 2016 and 2015 are on the safe side. After an initial delay, the S6 family from March 2016 got running Android 6. The new editions of the lower A-series specifically the A3 and A5 (2016) (2016) include the candidate updates. For the latter Galaxys distribution took place recently. The predecessor A5 and A3 but fall through the cracks, as the models of note 3, S4 and Galaxy J1. The following photo gallery contains 24 smartphones and tablets, for which a software update is or may be considered is.
Android Marshmallow: Samsung models
Samsung's Marshmallow devices
Motorola launches
The US company Motorola headquartered in Chicago has equipped its main, published since 2014 smartphones with Android 6. The Moto X (2nd generation) has made the start in mid-December 2015 and was the first mobile phone with large-scale OS upgrade. The models are Moto X Force and Moto G (3rd generation) about. Photo series shows all Motorola phones that have get Marshmallow or get and are available on the German market.
Android Marshmallow: Motorola models
7 wallpapers Motorola's Marshmallow devices
Many Sony devices with Marshmallow
Early Sony offered a pre-release version for developers, settled for the finished version but some time. The good news: Not only the current Z5 family (Z5, Z5 premium, Z5 Compact), but also numerous previous work 6 or 6.0.1 now with Android. These include the Z3 devices Xperia Z3, Z3 + Z3 compact and Z3 Tablet compact. Updates for the M2, the T2 Ultra, the T3 and the E-series stand behind question mark currently. All confirmed Xperia devices that displays photos.
Android Marshmallow: devices of Sony
14 images these devices get Android 6.0
LG makes small steps
Although LG has two horses in the race with the nexus 5 X and the G4 (since end of November 2015), it looks but relatively mau with Marshmallow devices. Only the G3, G Flex 2 and V10 are drawn; most likely, the former top model LG G2 but falls through the cracks. Customers of the U.S. carrier Sprint have already Android 6.0 for the US-exclusive LG G Santos get.
HTC on course
With the one A9 HTC had published the first non-nexus device with Android 6. Then it went slowly: now not only the flagship one M9 has the fresh operating system, but also its predecessor one M8. HTC versorgt(e) not only the top models with Android 6: cheap devices like the desire of 820 and 816 desire to run the one now also 6 HTC Android takes into account mini 2, one M7 and one mini, however, not more.
Android Marshmallow: HTC models
HTC's Marshmallow devices
Huawei and honor are started by
In recent months, Huawei and its daughter company honor have been neatly gas , to keep their current smartphones. No matter, whether mate 7 mate S, P8, P8 Lite, honor 7 or 6 plus who honor new buys one of these devices, it receives high probability with Android 6. If not, the update can be installed manually afterwards. The following photo gallery shows all Marshmallow smartphone from Huawei and honor. By the way: The mate of 8 was the first Smartphone to Huawei factory with Marshmallow came.
Android Marshmallow: Huawei – and honor models
Huawei's and honors Marshmallow devices
Oneplus provides with the exception
The oneplus one works with cyanogen as operating system, which is based on Android. The adjustments are done since early 2016, so that the devices run since April 2016 with fresh software (cyanogen 13). The manufacturer has supplied also the successor of oneplus 2 with an update. The difference: Instead of cyanogen proprietary development is this device and the oneplus X oxygen OS used. Which is also based on Android in both cases now even to version 6.0.1.
Android newsletter you almost did it! Tests, news and tips about Google's
Smartphone and Tablet operating system. To finalize your order, please click
on the confirmation link, the you just email
get. Please enter your email address. All newsletter at a glance
Xiaomi keeps his promise partially
End of 2015 Xiaomi promised to provide his models Mi3 Mi4 with Android 6. This happened also mid March 2016. But what about the MI note, which should also get Marshmallow? So far, there seems to be only a development version. The newer smartphones Mi5 and MI Max run ex works with Android 6
Gallery
Will My Phone Get Updated To Marshmallow?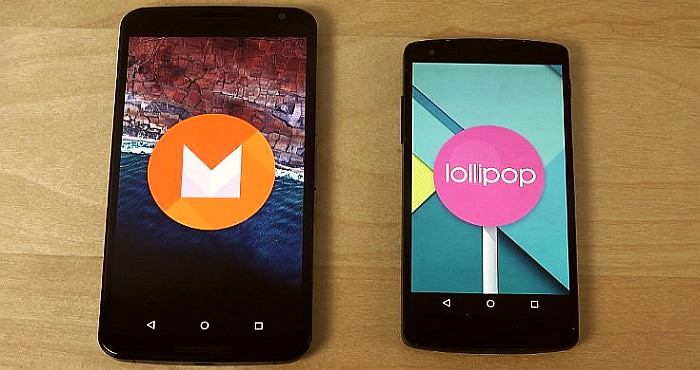 Source: www.downloadfy.com
How to install Android 6.0 Marshmallow on your Windows PC …
Source: bgr.com
Google Phone and Contacts apps for Android 6.0 Marshmallow …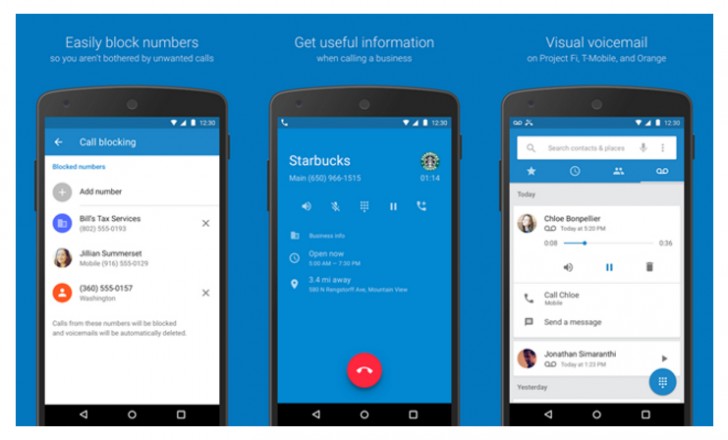 Source: www.gsmarena.com
Root Samsung Galaxy S5 Sport SM-G860P On Android 6.0.1 …
Source: consumingtech.com
Android Marshmallow unofficially arrives for legacy Xperia …
Source: androidcommunity.com
Android Marshmallow might be coming to the LG G3 and G4 …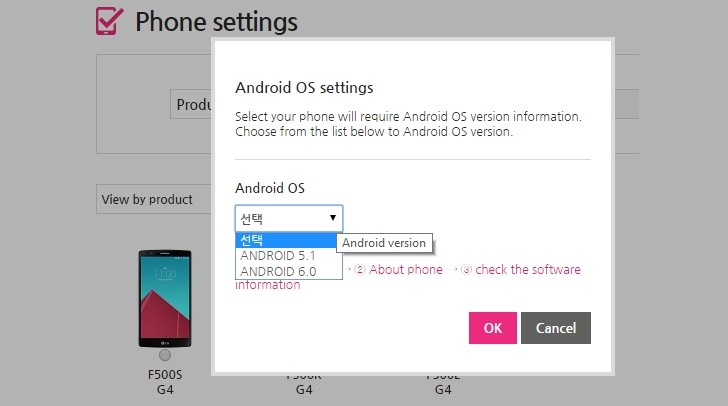 Source: m.gsmarena.com
List of all Devices Getting Android marshmallow 6.0 Upgrade
Source: fixproblemo.blogspot.com
Download Google Pixel 3 Live Wallpapers Ported for Android …
Source: www.xda-developers.com
Google explains why the Nexus 5X and Nexus 6P don't have …
Source: venturebeat.com
Download Google Pixel 3 Live Wallpapers Ported for Android …
Source: www.xda-developers.com
Nexus 6P Vs. Nexus 5X: Battery
Source: xda-developers.com
Why are Google contacts and phone apps not available for …
Source: android.stackexchange.com
Download Nexus 5X Stock / Official Wallpapers here.
Source: axeetech.com
What should i consider when buying a new phone
Source: mobiletechnologyhouse.blogspot.com
Samsung Galaxy A3 2015 (Black, Local Stock)
Source: www.connecteddevices.co.za
LG G3 will be launched around the world starting June 27
Source: www.phonearena.com
Asus ZenFone 3 Zoom, Zenfone 3 Laser gets Android 7.1.1 …
Source: www.teleanalysis.com
The new emojis are finally coming to Android, starting …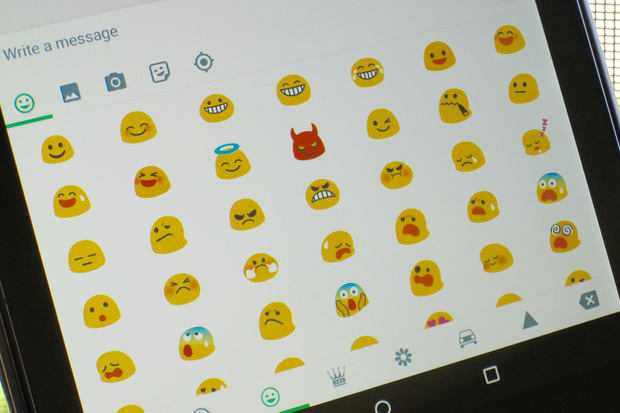 Source: www.greenbot.com
Plants vs Zombies APK Free Download
Source: oceanofapk.com
Android 6.0 Marshmallow Starts Rolling Out for Android One …
Source: news.softpedia.com